CHIROPRACTOR Zeeland MI
Welcome to Kraft Chiropractic in Zeeland, MI.  At Kraft Chiropractic we do our best to tailor your care based on your specific needs.  Whether you are a child, teenager, parent, or a senior citizen, your special situation will be addressed and given the utmost attention.  Our office offers short-term care.  In other words, you will not be sold into any unnecessary long-term treatment plans.  Walk-In anytime during our normal office hours, no appointment is needed.  Zeeland Chiropractor Dr. Kraft's no-nonsense approach to care will ensure that you are examined and adjusted on the same day.  Everyone in our office is treated like family, so walk-in anytime or call to schedule.

Members of ChiroTrust® have taken "The ChiroTrust Pledge":
"To the best of my ability, I agree to provide my patients convenient, affordable, and mainstream Chiropractic care. I will not use unnecessary long-term treatment plans and/or therapies."
WELCOME TO Kraft Chiropractic
We are located in a building on the northwest corner of Elm and Main Ave in beautiful downtown Zeeland, MI.  The building is kitty-corner to the splash pad in Zeeland.  When you come into the reception room, ring the white doorbell next to our sign at the front desk.  Have a seat.  I am probably with a patient and will be with you shortly. 
What makes our office unique is that there is a beginning and end to your care.  You will not be sold any unnecessary long-term treatment plans and/or therapies.  We focus our attention on solving the problem that you came in with as quickly and efficiently as possible by giving very detailed and specific care.  We also allow patients to walk-in anytime during office hours.  No appointment is necessary.  We also have a good working relationship with other health care providers.  If there is a condition that needs a different approach, a proper referral will be given.
When most people in Zeeland, MI are asked about Chiropractic, their reply is: "Once you go to a Chiropractor, you always have to go."  In our office, how much Chiropractic care you decide to benefit from is always up to you.  The decision is yours.
WHY I BECAME A CHIROPRACTOR
Ever since I was a child, I wanted to become a Chiropractor.  Hanging out at my Dad's Chiropractic office when I was young allowed me to see first hand the amazing things that a good Chiropractic adjustment could do.  Not only did it help many with back pain and other musculoskeletal problems, people with health problems of all kinds were healing and leading healthier lives.  That was the effect of getting the spinal bones off of the delicate nerves that controlled everything!  So that led me to attend Chiropractic College and the rest is history.  After graduating in 1996 I have been able to witness the same results that my father was seeing while he was in practice. 
We of course take care of neck and back pain cases and get excellent results.  I really enjoy taking care of the difficult cases that most have failed with.  Over the years, I have helped many heal from conditions like headaches, breathing problems, dizziness/ringing in the ears, blood pressure problems,  digestive issues or any kind of non-back pain-related disorders.  All we do is relieve the pressure on the nervous system with specific adjustments to the spinal vertebrae.  The body does the rest!
HOW TO FIND A CHIROPRACTOR IN Zeeland
This guide will help you find the best chiropractic clinic in Zeeland for you. When most people in Zeeland decide they need a chiropractor, they end up doing a search and just picking someone at the top.
Being at the top of Google for the chiropractic search does not necessarily mean they are the best chiropractor for you. Follow the steps below to make sure you are picking the right chiropractor for you.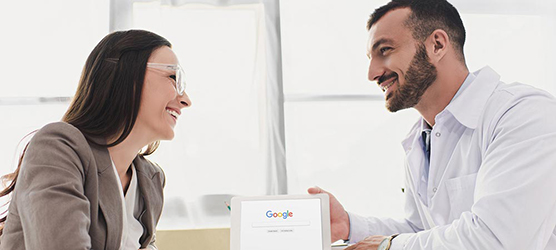 Time Needed: 5 minutes
Total Cost: USD 0.00
4 EASY STEPS TO FINDING A CHIROPRACTOR IN Zeeland
Step 1: Open up a Google search
You will want to type one of the following in the search bar:
Chiropractor Zeeland
Chiropractor 49464
Chiropractor near me
Best chiropractor in Zeeland

Step 2: Review Their Website
The best chiropractors in Zeeland put as much care into their website as they do into the rest of their office. By reviewing their website you will get a good feel for the doctor and if they are right for you.

Step 3: Check Out Their Reviews
Check out the Google Business Page of a chiropractic clinic you are thinking about visiting. It is easy for someone to say they are great, it's a different story to get other people to say great things about you.

Step 4: Give The Office A Call
Now that you have a basic understanding of what the office is about. Give them a call to make sure they fit the message that their website and GMB have been sending. You will know in a few minutes whether the office is the right one for you.

A CHIROPRACTIC TEAM YOU CAN TRUST