Short-Term Care For Your Neck & Back Pain
Chiropractor
Zeeland MI
Welcome to Kraft Chiropractic in Zeeland, MI. At Kraft Chiropractic we do our best to tailor your care based on your specific needs. Whether you are a child, teenager, parent, or senior citizen, your special situation will be addressed and given the utmost attention by our Zeeland chiropractors. Our office is convenient, affordable, and mainstream. Dr. Kraft's no-nonsense approach to care will ensure that you are examined and adjusted on the same day.
Welcome to Kraft Chiropractic
I became a Chiropractor in Zeeland, MI because my wife Heather and I wanted to raise our four kids in a town where many of the people share our Christian values. We decided to look for space in the downtown area which allowed us to be closer to the heartbeat of the community. The people in our town are great and we love living here!
We are located in a building on the northwest corner of Elm and Main Ave in beautiful downtown Zeeland, MI. The building is kitty-corner to the splash pad in Zeeland. When you come into the reception room, ring the white doorbell next to our sign at the front desk. Have a seat. I am probably with a patient and will be with you shortly.
HOW CAN CHIROPRACTIC CARE HELP YOU?
We of course take care of neck and back pain cases and get excellent results. I really enjoy taking care of the difficult cases that most have failed with. Over the years, I have helped many heal from conditions like headaches, breathing problems, dizziness/ringing in the ears, blood pressure problems, digestive issues, or any kind of non-back pain-related disorders. All we do is relieve the pressure on the nervous system with specific adjustments to the spinal vertebrae. The body does the rest because it was created to heal and self-regulate.
Common Symptoms Chiropractic May Help...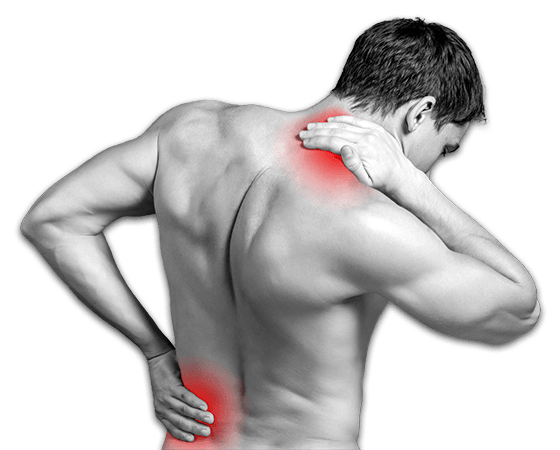 What sets our office apart

What makes our office unique is how quickly we get results. You will not be sold any unnecessary long-term treatment plans and/or therapies. We focus our attention on solving the problem that you came in with as quickly and efficiently as possible by giving very detailed and specific care. We also allow the patient to walk-in anytime during office hours if your schedule doesn't allow for appointments. We also have a good working relationship with other health care providers. If there is a condition that needs a different approach, a proper referral will be given.

common misconceptions

One of the most common misconceptions that people in Zeeland, MI have about Chiropractic is that we are only good for back pain-related problems. Another misconception is that we are not as educated as mainstream medical doctors. A comparison can be found here. 

Also, when most people in Zeeland, MI are asked about Chiropractic, their reply is: "Once you go to a Chiropractor, you always have to go." In our office, how much Chiropractic care you decide to benefit from is always up to you. The decision is yours.

Becoming a member of our practice is easy. Walk-in or call to schedule. You will pleasantly surprised by our application of Chiropractic. It works!
TRUSTED CHIROPRACTOR: READ OUR REVIEWS